At one and a half years old, at Startup Europe Networks we proudly kicked off our online meetup series, with the first edition on May 8th. Because we believe in teamwork, we did it together with our Slovenian founding member, Start:up Slovenia, while also getting ready for the online edition of Podim DX. We also hosted PortfoLion VC Pitch Night, where 5 selected startups could pitch their businesses and get hands-on feedback from top investors.
It is important now, more than ever, that startups get all the support they need and a strong startup community to lean on. It is no secret anymore that the current COVID-19 crisis has impacted the startup scene. But what does this mean for founders and investors regionally and globally? With tough times ahead, startups need to get ready for "wartime", but what does it take to be a wartime CEO? Are we going back to the same "normal" we knew before? Or will there be a new generation spiking out of all this?
Together with our top speakers, Zach Coelius (angel investor, serial entrepreneur), Marvin Liao (early-stage investor), Andras Molnar (PortfoLion VC), Gyula Feher (Oktogon Ventures), Istvan Csanady (Shapr3d), we had some meaningful talks about fundraising and the effect of the current crisis and how to manage through the chaos.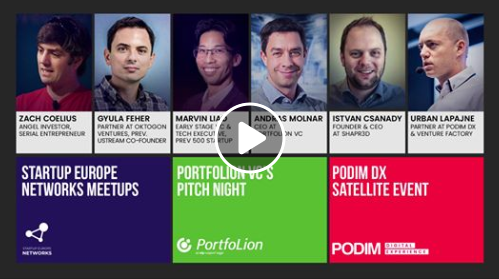 What did we learn? Chaos can indeed be a ladder, so here are 3 takeaways, directly from our speakers, to reassure you and help your startup in these times.
To watch the full event, click here.
1. Generational shift
What used to work before, might not work now. Why? Well, think about how 'business as usual' shifted to remote work and education at home. It is high time to go back to the drawing board and rethink your business strategy.
As with many crises throughout time, this one can also be considered a 'generational moment', when the day before will not be the same as the following one. We might see the surge of a new Generation V(irtual) with new needs and new opportunities for entrepreneurs to build solutions for the future that everybody will live in the aftermath.
Mindset change right now is paramount, so be relevant and valid in today's status quo! Rethink how you talk about your business and do not forget about what you are going to do in a post-COVID world.
2. Back to basics in business
You might want to be more pessimistic these days and even prepare for a worst-case scenario. Wishful thinking will not save your startup, so be aware about what you are doing and rely on data as much as possible.
Preserve yourself and your resources and wage until the situation eases. You might also want to think about what is scarce and what is plentiful right now. Although plentiful months ago, capital will now be scarce, so preserve what you have and learn how to operate in a cash efficient way. Competition will not be the same, so if you rationalize and keep capital, there will be a lot of opportunities.
Plus, communicate with your team on what is currently happening, and check in regularly. Over-communication is a way to reassure your team and even your customers, as people are currently looking for comfort.
3. Greatest companies were built in recessions…
...if you can survive, of course. If you are choosing to go for fundraising, you need to demonstrate you can grow in the 'new normal'. In other words, if you can reset how you talk to your customers, your startup will start growing. With less competitors than usual, given the current circumstances or just because your product or solution is new, you might be able to enjoy great opportunities from a currently emerging market. These days are all about opportunities that nobody has easy solutions for, but unique businesses can be built, with solutions that will not go away at the end of this crisis.
You can also use this time to reach out to VCs and start building a relationship, even though closing capital will take longer than usual. Get yourself known and when the situation eases, build on the initial step!
Bonus takeaway… This was only the first meetup and we are not giving up here - we care about our startup communities and are committed to giving back. Interested in legal perspectives in fundraising and how to build a unicorn in Central Eastern Europe? How about joining us on June 24th at 6:00 PM CEST for a second meetup? Amazing speakers, actionable advice and networking are awaiting - get your free ticket here.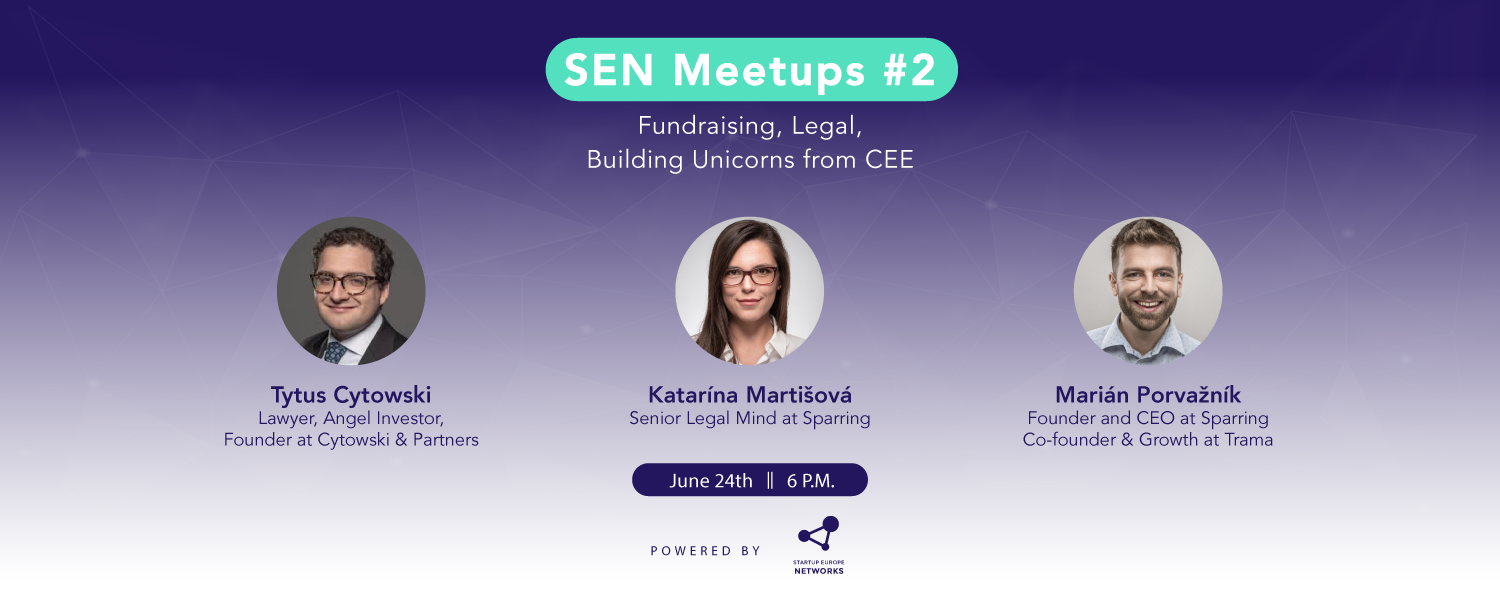 Blog written by Iasmina Cioroianu.